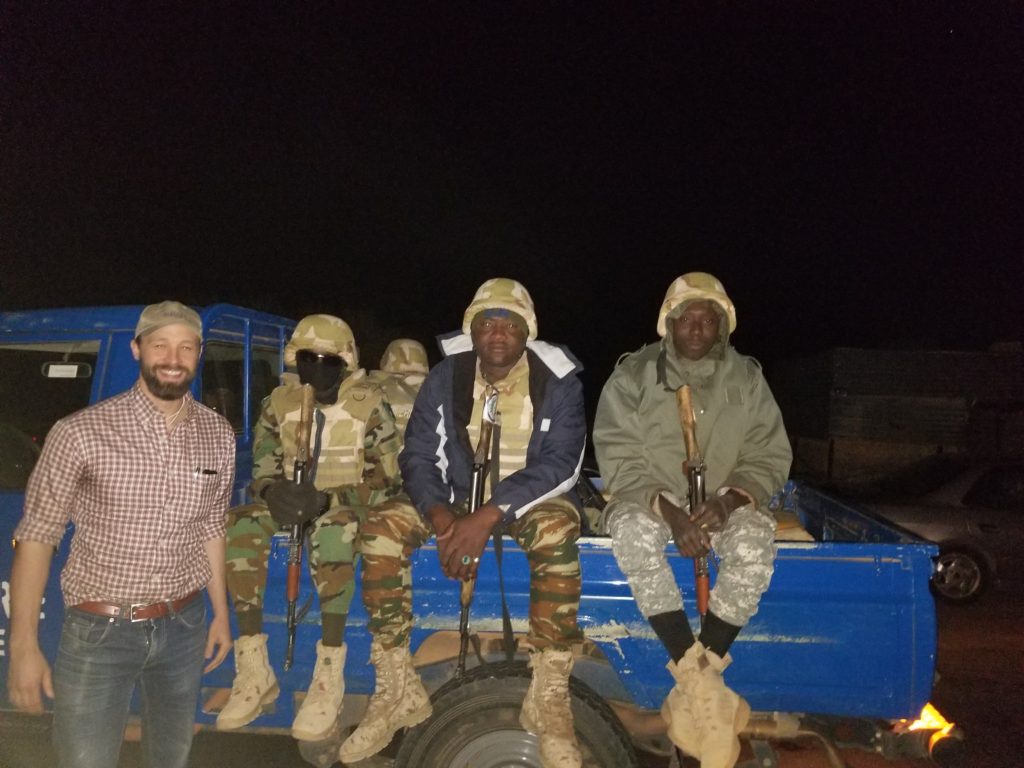 After being held hostage in Benin customs for over 6 months, our containers finally arrived on site in Kellé, Niger. Due to conditions in Niger, the site assembly team, led by Steve Gold, was accompanied to the remote site by armed escort. In the photo, Henry Cundill is shown with our guards.
By February 11 this year, the custom trusses had been installed on the containers, and all containers jacked up to a level alignment on the sloping site. Installation of the 30 KW solar canopy was begun by a local crew under the direction of Peter Amick, our hands-on construction supervisor.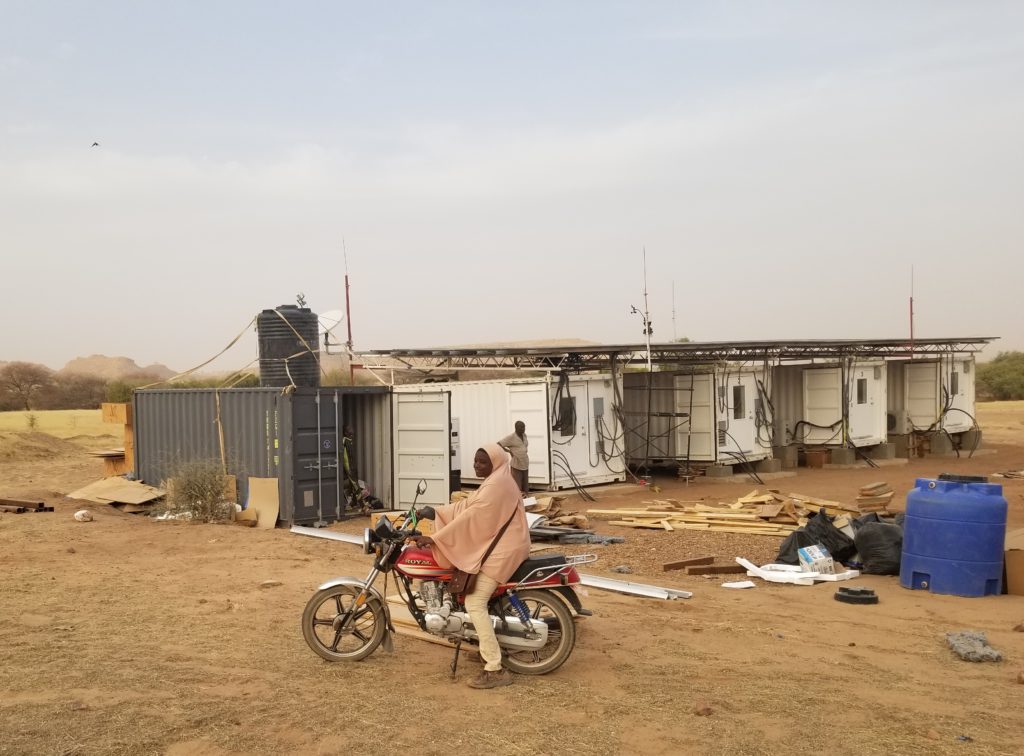 After 3 weeks of non-stop work with the local crew, the facility, including a water system pumping from a well over a kilometer distant, had been assembled, and its essential components were up and running.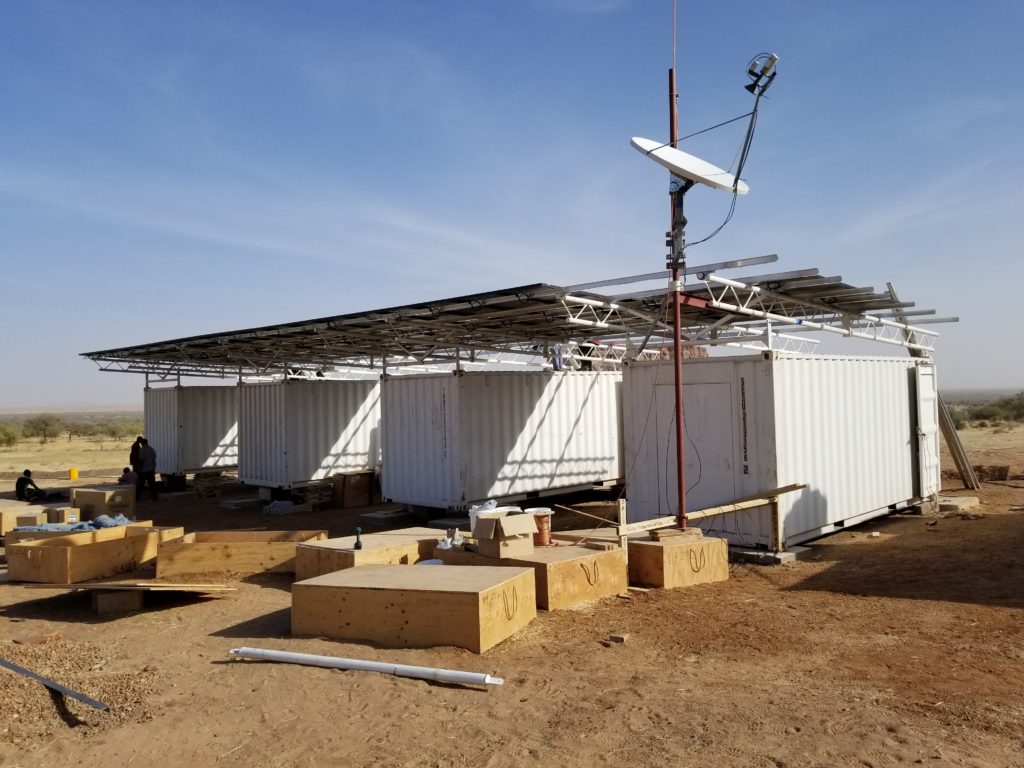 This July a return trip finally succeeded in connecting the satellite internet service and data began to be collected on the operation of the systems. As of this date, everything is operating at better-than-expected levels, and we hope to begin incubating eggs shortly.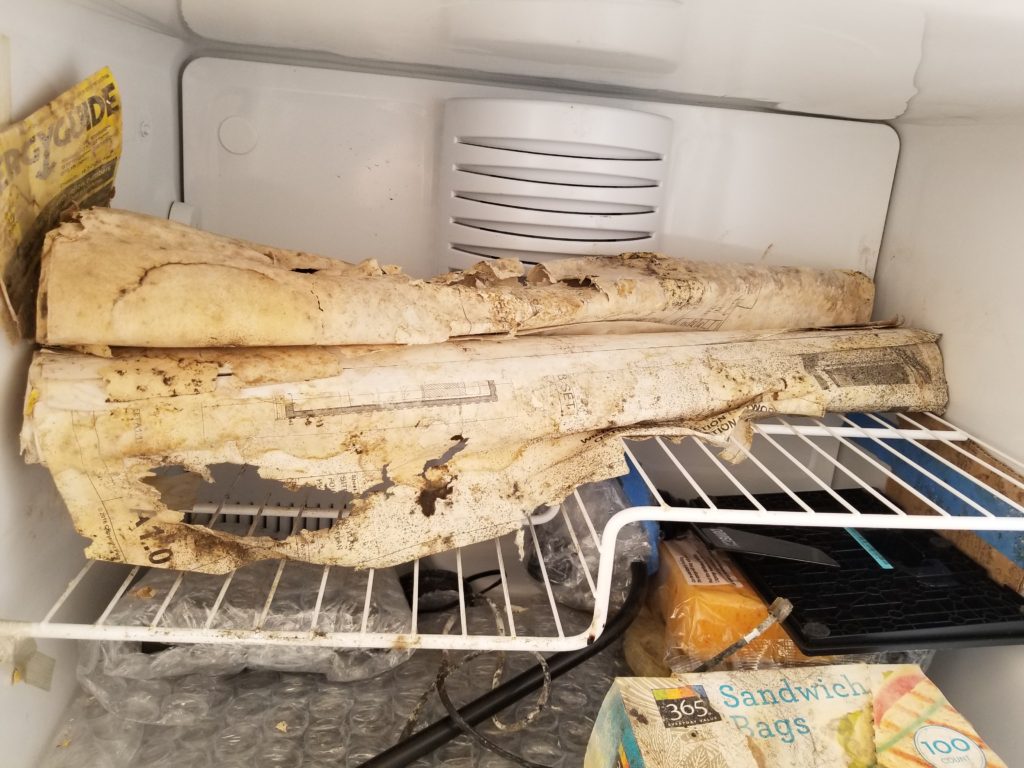 This is what happens to your plans when they sit in a refrigerator inside an unconditioned container in an African port for months.
This project is funded through the Wildlife Conservation Network, and you can contribute here, by clicking and selecting the "SOLAR" program. To learn more about the international conservation organization that supplies the researchers, biologists and managers for this program, visit the Sahara Conservation Fund website.